Your West Jordan PHYSICIAN Services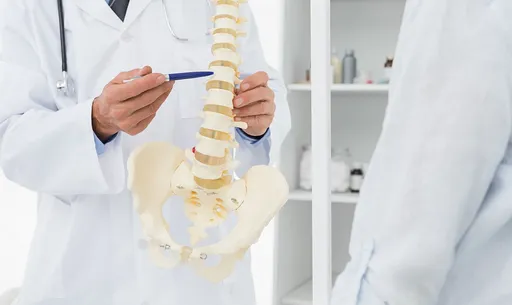 Utah Spine & Accident Clnic is located in Jordan Landing, in West Jordan. We have been serving Utah families from Bountiful to Provo for over 23 years, and continue to grow by adding services you won't find elsewhere. Staff services include chiropractic, physical therapy, pelvic floor physical therapy, cognitive therapy, and massage therapy. Our care addresses pain at its root cause, instead of just treating symptoms.
Utah Spine & Accident Clinic in West Jordan, Utah offers a range of services, from helping patients to recover from auto accidents, back and joint pain relief, specialized treatment for pregnant women and children, to essential oil education. Our services are non-surgical and non-invasive, and they can bring relief to a range of health issues. Your chiropractor or physical therapist can prescribe the ideal combination of treatments to optimize your health and wellness. Our suite of services include:
Spinal and Extremity Adjustments
Our chiropractic adjustment services include the application of targeted, low-amplitude high-velocity force to help correct and relieve spinal subluxations (also known as vertebrae or joint alignment problems). Spinal adjustments can help to correct the structural misalignments that are often at the root of joint pain, pinched nerves and muscle spasms. The doctor uses different techniques, including diversified, drop table, activator, pregnancy, and pediatric.
Spinal Rehabilitation
Spinal rehabilitation through corrective exercises can assist in healing and restoring a pain-free state in the body. Whether you've suffered an injury or are facing ongoing pain from a debilitating chronic condition, our spinal rehabilitation services can help. In addition to targeted chiropractic services, your chiropractor in West Jordan can prescribe specific exercises to strengthen the back muscles, improve posture and alignment, and increase range of motion. Lifestyle and ergonomic advice can also contribute to deep healing and rehabilitation.
Spinal Decompression
Spinal decompression utilizes a special mechanized table to bring relief to pressure on spinal nerves at their roots. Nerve pain is a common side effect of dehydrated, bulging or herniated spinal discs; spinal decompression is a non-surgical technique that relieves pressure within the spinal column by increasing the space between vertebrae, removing pressure on nerve tissue and drawing affected spinal discs back into their proper place.
Massage Therapy
Massage therapy is an ideal complementary practice that can be used in conjunction with chiropractic care. Massage therapy helps to relax the muscle tension in the back and shoulders that can cause headaches and other discomforts in addition to shoulder pain. Massage therapy helps to increase blood flow and nutrients throughout the body to assist in the healing of injured tissues. We offer AromaTouch Technique, lymphatic massage, craniosacral massage, unwinding, and will soon be adding cupping.
Auto Accident Injury Treatment
Our auto accident treatment services include targeted therapies for whiplash, seat belt injuries, back and spine misalignments, sciatica, chronic headaches and other painful issues related to auto accident impact. Our holistic approach allows us to create a personalized pain relief and auto accident rehabilitation program. We combine multiple healing modalities as appropriate to help treat your auto accident injuries in the most focused and non-invasive manner possible.
Prenatal & Pediatric Chiropractic Care
The experience of pregnancy can be very taxing on the spine of the expectant mother. From the gestation period to labor and delivery, the spine must bear a lot of stress and strain throughout. The newborn infant can also experience stress to their spine during childbirth. Fortunately, your chiropractor at West Jordan Utah Spine & Accident offers specialized chiropractic care for expectant mothers, post-partum chiropractic as well as safe, gentle chiropractic care for your infants. We utilize the Webster Technique, which can optimize the mother's pelvic functioning during labor and delivery to help maximize an optimal position of the baby during childbirth. Dr. Elizabeth Draney, D.C. is a proud member of the International Chiropractic Pediatric Association.
Custom Orthotics from FootLevelers
Custom foot orthotics can be the ideal addition to effective chiropractic care. Foot conditions and inappropriate footwear often contribute to knee pain, hip pain, and misalignments of the spine. The lumbar spine and pelvis in particular are crucial in balancing the torso and lower extremities. An asymmetry or alignment issue with the foot or leg can put abnormal pressure on the spine, interfering with proper functioning, and custom orthotics can help. Arch collapse and excessive pronation can also be corrected with custom orthotics, alleviating pain and optimizing proper functioning.
Essential Oil Education and Consultations
"An ounce of prevention is worth a pound of cure." --Benjamin Franklin. If you are not using essential oils, you are missing an opportunity to reap the benefits of nature's pharmacy. The chiropractor and staff are trained in the proper applications and use of essential oils, and have integrated them into the practice. Enter Utah Spine & Accident and experience the uplifting and energizing smells of different essential oils which are used daily in the clinic.
West Jordan chiropractor, Dr. Elizabeth Draney, D.C., and her staff offer a range of chiropractic services and related healing modalities to adults of all ages, as well as infants, children and teenagers. We bring chiropractic services to work and sports injuries treatment from a variety of causes.

Pain Management
Our healing services can provide relief for a range of issues, including:
Auto Accident Injuries

Plantar Fasciitis

Carpal Tunnel Syndrome

Tennis/Golfer's Elbow

Chronic Migraines or Headaches

Foot/Ankle Pain

Pregnancy Related Issues
Schedule an Appointment with Your West Jordan Chiropractor and Physical Therapist
Combining chiropractic adjustments along with spinal rehabilitation and other healing modalities that complement chiropractic care creates a winning formula for healing success. We also work closely with local attorneys and auto insurance companies, taking liens if necessary. We pledge to assist you in getting the best treatment possible to help restore your quality of life. Get relief today by calling us at 801-280-2548 to schedule an appointment.